Waiting on Wednesday is a weekly meme hosted by Breaking the Spine that features highly anticipated book releases.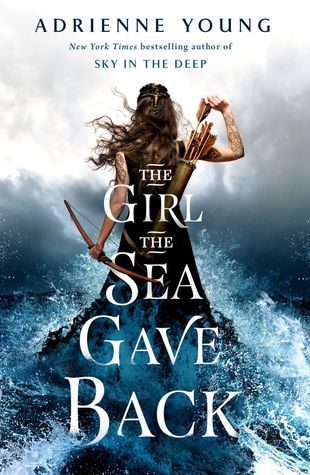 Title: The Girl the Sea Gave Back
Author: Adrienne Young
Publisher: Wednesday Books
Publication Date: September 3, 2019
For as long as she can remember, Tova has lived among the Svell, the people who found her washed ashore as a child and use her for her gift as a Truthtongue. Her own home and clan are long-faded memories, but the sacred symbols and staves inked over every inch of her skin mark her as one who can cast the rune stones and see into the future. She has found a fragile place among those who fear her, but when two clans to the east bury their age-old blood feud and join together as one, her world is dangerously close to collapse.
For the first time in generations, the leaders of the Svell are divided. Should they maintain peace or go to war with the allied clans to protect their newfound power? And when their chieftain looks to Tova to cast the stones, she sets into motion a series of events that will not only change the landscape of the mainland forever but will give her something she believed she could never have again—a home.

Why am I excited?
I read this author's first book, Sky in the Deep, last year and I absolutely loved it! Her writing was so vivid and beautiful and I'm craving more. When I heard there was going to be a companion to Sky, I was so excited because I definitely want to get back into this world. Oh and let's not forget how amazing this cover is!
Is this one on your TBR? Let me know in the comments!