The Fever King by Victoria Lee | March 1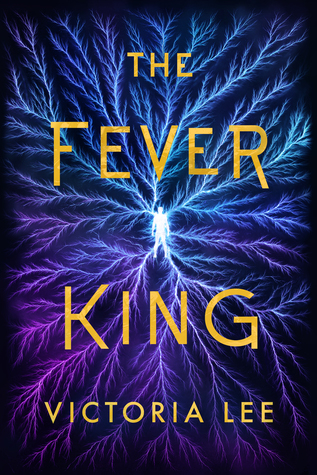 In the former United States, sixteen-year-old Noam Álvaro wakes up in a hospital bed, the sole survivor of the viral magic that killed his family and made him a technopath. His ability to control technology attracts the attention of the minister of defense and thrusts him into the magical elite of the nation of Carolinia.
The son of undocumented immigrants, Noam has spent his life fighting for the rights of refugees fleeing magical outbreaks—refugees Carolinia routinely deports with vicious efficiency. Sensing a way to make change, Noam accepts the minister's offer to teach him the science behind his magic, secretly planning to use it against the government. But then he meets the minister's son—cruel, dangerous, and achingly beautiful—and the way forward becomes less clear.

Caught between his purpose and his heart, Noam must decide who he can trust and how far he's willing to go in pursuit of the greater good.
To Best the Boys by Mary Weber | March 5
Every year for the past fifty-four years, the residents of Pinsbury Port receive a mysterious letter inviting all eligible-aged boys to compete for an esteemed scholarship to the all-male Stemwick University. Every year, the poorer residents look to see that their names are on the list. The wealthier look to see how likely their sons are to survive. And Rhen Tellur opens it to see if she can derive which substances the ink and parchment are created from, using her father's microscope.
In the province of Caldon, where women are trained in wifely duties and men are encouraged into collegiate education, sixteen-year-old Rhen Tellur wants nothing more than to become a scientist. As the poor of her seaside town fall prey to a deadly disease, she and her father work desperately to find a cure. But when her Mum succumbs to it as well? Rhen decides to take the future into her own hands—through the annual all-male scholarship competition.
With her cousin, Seleni, by her side, the girls don disguises and enter Mr. Holm's labyrinth, to best the boys and claim the scholarship prize. Except not everyone's ready for a girl who doesn't know her place. And not everyone survives the maze.
Bloodleaf by Crystal Smith | March 12
Aurelia is the first princess born to the Renalten crown in two hundred years, destined to fulfill a treaty by journeying to marry Valentin, the prince of Achelva – Renalt's greatest enemy. Rumors of an unwell, cruel prince abound, and the only thing that eclipses Aurelia's apprehension of her impending marriage is her fear of those who'd kill her to prevent it.
When an assassination attempt forces Aurelia to use forbidden magic to save a stranger, she is driven from Renalt by the witch-hunting Tribunal and a mob out for blood. But before she can claim asylum in the court of her betrothed, her travel party turns on her, forcing her to trade places with her treacherous lady-in-waiting, Lisette.
Now penniless in Achleva and bereft of her identity, Aurelia must decide if she wants to surrender to her new life or fight for her old one, all while navigating the complicated ties binding her to the enigmatic prince, the unquiet ghost of an ancient queen, and a poisonous plant called bloodleaf.
Aurelia is a pawn in a centuries-long game of love, power, and war— and if she can't extricate herself from it before Lisette marries Valentin in her stead, she may face losses far more devastating than her crown.
Crashing the A-List by Summer Heacock | March 12
After four months of unemployment, former book editor Clara Montgomery is still stuck sleeping on her little brother's ugly couch in Queens. Determined to keep her minuscule savings account intact, she takes a job clearing out abandoned storage units, but is in no way prepared for stumbling upon dead snakes or trying to identify exactly where the perpetual stench of beets is emanating from.
When Clara comes across a unit that was once owned by an escort service, she finds the brothel "résumé" of a younger Caspian Tiddleswich… an astonishingly famous British actor. Her best friend thinks she should sell the gossip to a tabloid to fund her way off the couch from hell, but Clara instead manages to track down Caspian's contact info, intending to reassure him that her lips are sealed.
Unfortunately, Caspian misinterprets Clara's attempt at altruism and shows up on her doorstep, accusing her of blackmail. When the paparazzi capture a photo of them together, Caspian's PR team sees an opportunity to promote his latest film—and if Clara wants to atone for her "crimes," she'll have to play along. Pretending to be Caspian's girlfriend seems like it will be a tolerable, if somewhat daunting, penance… until their fake romance becomes something more than either of them expected.
Once & Future by Amy Rose Capetta and Cori McCarthy | March 26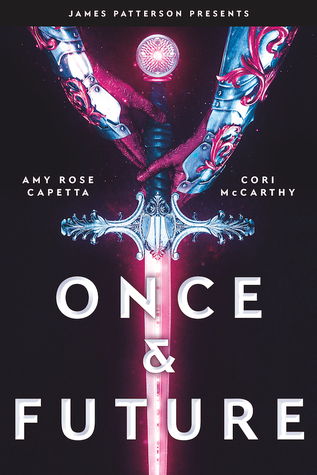 When Ari crash-lands on Old Earth and pulls a magic sword from its ancient resting place, she is revealed to be the newest reincarnation of King Arthur. Then she meets Merlin, who has aged backward over the centuries into a teenager, and together they must break the curse that keeps Arthur coming back. Their quest? Defeat the cruel, oppressive government and bring peace and equality to all humankind.
No pressure.
Are any of these books on your TBR? Which upcoming releases are you most anticipating? Let me know in the comments!