Slayer by Kiersten White | January 8
Into every generation a Slayer is born…
Nina and her twin sister, Artemis, are far from normal. It's hard to be when you grow up at the Watcher's Academy, which is a bit different from your average boarding school. Here teens are trained as guides for Slayers—girls gifted with supernatural strength to fight the forces of darkness. But while Nina's mother is a prominent member of the Watcher's Council, Nina has never embraced the violent Watcher lifestyle. Instead she follows her instincts to heal, carving out a place for herself as the school medic.
Until the day Nina's life changes forever.

Thanks to Buffy, the famous (and infamous) Slayer that Nina's father died protecting, Nina is not only the newest Chosen One—she's the last Slayer, ever. Period.
As Nina hones her skills with her Watcher-in-training, Leo, there's plenty to keep her occupied: a monster fighting ring, a demon who eats happiness, a shadowy figure that keeps popping up in Nina's dreams…
But it's not until bodies start turning up that Nina's new powers will truly be tested—because someone she loves might be next.
One thing is clear: Being Chosen is easy. Making choices is hard.
The Gilded Wolves by Roshani Chokshi | January 15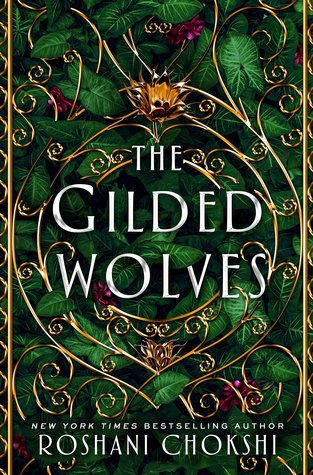 Set in a darkly glamorous world, The Gilded Wolves is full of mystery, decadence, and dangerous but thrilling adventure.
Paris, 1889: The world is on the cusp of industry and power, and the Exposition Universelle has breathed new life into the streets and dredged up ancient secrets. In this city, no one keeps tabs on secrets better than treasure-hunter and wealthy hotelier, Séverin Montagnet-Alarie. But when the all-powerful society, the Order of Babel, seeks him out for help, Séverin is offered a treasure that he never imagined: his true inheritance.
To find the ancient artifact the Order seeks, Séverin will need help from a band of experts: An engineer with a debt to pay. A historian who can't yet go home. A dancer with a sinister past. And a brother in all but blood, who might care too much.
Together, they'll have to use their wits and knowledge to hunt the artifact through the dark and glittering heart of Paris. What they find might change the world, but only if they can stay alive.
The Cold is in Her Bones by Peternelle van Arsdale | January 22
Milla knows two things to be true: Demons are real, and fear will keep her safe.
Milla's whole world is her family's farm. She is never allowed to travel to the village and her only friend is her beloved older brother, Niklas. When a bright-eyed girl named Iris comes to stay, Milla hopes her loneliness might finally be coming to an end. But Iris has a secret she's forbidden to share: The village is cursed by a demon who possesses girls at random, and the townspeople live in terror of who it will come for next.
Now, it seems, the demon has come for Iris. When Iris is captured and imprisoned with other possessed girls, Milla leaves home to rescue her and break the curse forever. Her only company on the journey is a terrible new secret of her own: Milla is changing, too, and may soon be a demon herself.
Circle of Shadows by Evelyn Skye | January 22
Sora can move as silently as a ghost and hurl throwing stars with lethal accuracy. Her gemina, Daemon, can win any physical fight blindfolded and with an arm tied around his back. They are apprentice warriors of the Society of Taigas—marked by the gods to be trained in magic and the fighting arts to protect the kingdom of Kichona.
As their graduation approaches, Sora and Daemon look forward to proving themselves worthy of belonging in the elite group—but in a kingdom free of violence since the Blood Rift Rebellion many years ago, it's been difficult to make their mark.
So when Sora and Daemon encounter a strange camp of mysterious soldiers while on a standard scouting mission, they decide the only thing to do to help their kingdom is to infiltrate the group. Taking this risk will change Sora's life forever—and lead her on a mission of deception that may fool everyone she's ever loved.
King of Scars by Leigh Bardugo | January 29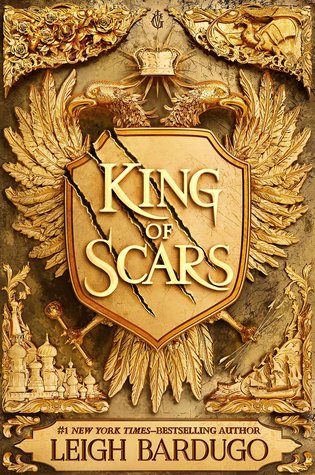 Nikolai Lantsov has always had a gift for the impossible. No one knows what he endured in his country's bloody civil war—and he intends to keep it that way. Now, as enemies gather at his weakened borders, the young king must find a way to refill Ravka's coffers, forge new alliances, and stop a rising threat to the once-great Grisha Army.
Yet with every day a dark magic within him grows stronger, threatening to destroy all he has built. With the help of a young monk and a legendary Grisha Squaller, Nikolai will journey to the places in Ravka where the deepest magic survives to vanquish the terrible legacy inside him. He will risk everything to save his country and himself. But some secrets aren't meant to stay buried—and some wounds aren't meant to heal.
The Cerulean by Amy Ewing | January 29
Sera has always felt as if she didn't belong among her people, the Cerulean. She is curious about everything and can't stop questioning her three mothers, her best friend, Leela, and even the High Priestess. Sera has longed for the day when the tether that connects her City Above the Sky to the earthly world below finally severs and sends the Cerulean to a new planet.
But when Sera is chosen as the sacrifice to break the tether, she doesn't know what to feel. To save her City, Sera must throw herself from its edge and end her own life. But something goes wrong and she survives the fall, landing in a place called Kaolin. She has heard tales about the humans there, and soon learns that the dangers her mothers warned her of are real. If Sera has any hope to return to her City, she'll have to find the magic within herself to survive.
Are any of these books on your TBR? Which upcoming releases are you most anticipating? Let me know in the comments!