Happy Tuesday! This week I'm featuring some upcoming romances that are totally colour-coordinated and they don't even know it. If you want some more info about this meme, you can find out all about it here. Don't forget, if you're participating, use the hashtag #CoversThatSlay so I can see the beautiful covers you choose! Also, feel free to put the link to your post in the comments as well. Without further ado, here are my choices for the week!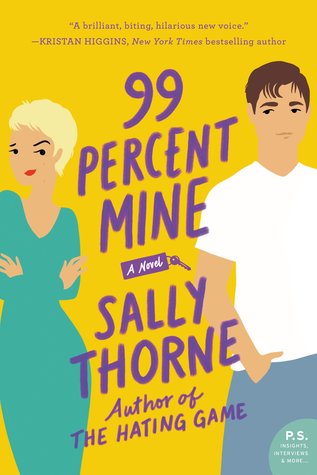 I'm kind of digging the yellow! It's such a bright and happy colour and I honestly don't own/see that many book with this colour. Maybe it's just me? I love the simplicity of each of these covers with just the titles and then the characters on them. Meet Cute has the fun straw in the shape of a heart, which I find completely adorable! The Bride Test has the little plane flying around, which also forms a heart. If book twinning was a thing, these two books would be winning. 99 Percent Mine is a whole different story because the two characters are kind of just smirking at each other you know there's going to be some sass in that book! I love a book cover with attitude.
Which covers are you obsessing over lately? Are any of these on your TBR? Let me know in the comments!