Happy Tuesday! This week I'm featuring some recent cover reveals that I'm obsessing over. If you want some more info about this meme, you can find out all about it here. Don't forget, if you're participating, use the hashtag #CoversThatSlay so I can see the beautiful covers you choose! Also, feel free to put the link to your post in the comments as well. Without further ado, here are my choices for the week!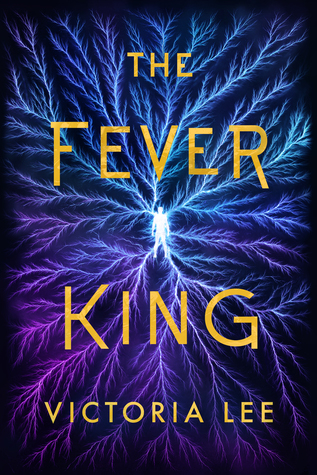 Yeah, if you need me I'll just be over here in a puddle on the floor because I'm drooling over these covers all over again. Aren't they all so stunning?! If the cover for Furyborn wasn't already too epic to handle, the sequel Kingsbane just had to outdo it! That red and gold combo is amazing and I already know there will be foiling like they did for the first book. Also, it's impossible not to notice that the hilt of the sword has become some kind of sceptre and the crown on the top is shattered. I'm also still low-key dying over the cover for The Fever King because it's so electrifying. There are literal bolts of lightning all coming from the person in the middle and I'm obsessed. It's so simple, but so stunning! The last cover is for Descendant of the Crane and the amount of detail is insane. I love how authentic it is and that the artist portrayed such amazing Chinese-inspired artwork. It's so dark and classic and I love everything about it from the girl to the crane staring down at her.
Which covers are you obsessing over lately? Are any of these on your TBR? Let me know in the comments!