Damsel by Elana K. Arnold| October 2
The rite has existed for as long as anyone can remember: when the prince-who-will-be-king comes of age, he must venture out into the gray lands, slay a fierce dragon, and rescue a damsel to be his bride. This is the way things have always been.
When Ama wakes in the arms of Prince Emory, however, she knows none of this. She has no memory of what came before she was captured by the dragon, or what horrors she has faced in its lair. She knows only this handsome prince, the story he tells of her rescue, and her destiny to sit on the throne beside him. Ama comes with Emory back to the kingdom of Harding, hailed as the new princess, welcomed to the court.
However, as soon as her first night falls, she begins to realize that not all is as it seems, that there is more to the legends of the dragons and the damsels than anyone knows–and that the greatest threats to her life may not be behind her, but here, in front of her.
Grim Lovelies by Megan Shepherd | October 2
Seventeen-year-old Anouk envies the human world, where people known as Pretties lavish themselves in fast cars, high fashion, and have the freedom to fall in love. But Anouk can never have those things, because she is not really human. Enchanted from animal to human girl and forbidden to venture beyond her familiar Parisian prison, Anouk is a Beastie: destined for a life surrounded by dust bunnies and cinders serving Mada Vittora, the evil witch who spelled her into existence. That is, until one day she finds her mistress murdered in a pool of blood—and Anouk is accused of the crime.
Now, the world she always dreamed of is rife with danger. Pursued through Paris by the underground magical society known as the Haute, Anouk and her fellow Beasties only have three days to find the real killer before the spell keeping them human fades away. If they fail, they will lose the only lives they've ever known…but if they succeed, they could be more powerful than anyone ever bargained for.
The Lady's Guide to Petticoats and Piracy by Mackenzi Lee | October 2
Felicity Montague is through with pretending she prefers society parties to books about bone setting—or that she's not smarter than most people she knows, or that she cares about anything more than her dream of becoming a doctor.
A year after an accidentally whirlwind tour of Europe, which she spent evading highwaymen and pirates with her brother Monty, Felicity has returned to England with two goals in mind—avoid the marriage proposal of Callum Doyle, a lovestruck suitor from Edinburgh; and enroll in medical school. However, her intellect and passion will never be enough in the eyes of the administrators, who see men as the sole guardians of science.
But then a small window of hope opens. Doctor Alexander Platt, an eccentric physician that Felicity idolizes, is looking for research assistants, and Felicity is sure that someone as forward thinking as her hero would be willing to take her on. However, Platt is in Germany, preparing to wed Felicity's estranged childhood friend Johanna. Not only is Felicity reluctant to opening old wounds, she also has no money to make the trip.
Luckily, a mysterious young woman is willing to pay Felicity's way, so long as she's allowed to travel with Felicity disguised as her maid. In spite of her suspicions, Felicity agrees, but once the girl's true motives are revealed, Felicity becomes part of a perilous quest that will lead her from the German countryside to the promenades of Zurich to secrets lurking beneath the Atlantic.
The Boneless Mercies by April Genevieve Tucholke | October 2
A dark and gorgeously drawn standalone YA fantasy about a band of mercenary girls in search of female glory. Won in a major six-house auction!
Frey, Ovie, Juniper, and Runa are the Boneless Mercies—girls hired to kill quickly, quietly, and mercifully. But Frey is weary of the death trade and, having been raised on the heroic sagas of her people, dreams of a bigger life. 
When she hears of an unstoppable monster ravaging a nearby town, Frey decides this is the Mercies' one chance out. The fame and fortune of bringing down such a beast would ensure a new future for all the Mercies. In fact, her actions may change the story arc of women everywhere.
Full of fierce girls, bloodlust, tenuous alliances, and unapologetic quests for glory, this elegantly spun tale challenges the power of storytelling—and who gets to be the storyteller. Perfect for fans of Maggie Stiefvater, V.E. Schwab, and Heidi Heilig.
Shadow of the Fox by Julie Kagawa | October 2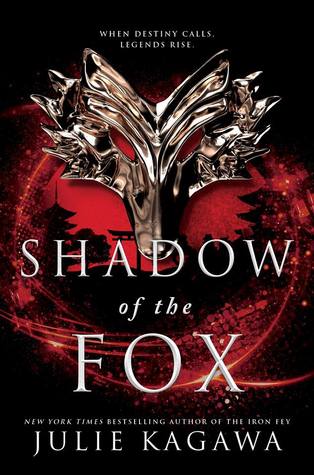 One thousand years ago, the great Kami Dragon was summoned to grant a single terrible wish—and the land of Iwagoto was plunged into an age of darkness and chaos.
Now, for whoever holds the Scroll of a Thousand Prayers, a new wish will be granted. A new age is about to dawn.
Raised by monks in the isolated Silent Winds temple, Yumeko has trained all her life to hide her yokai nature. Half kitsune, half human, her skill with illusion is matched only by her penchant for mischief. Until the day her home is burned to the ground, her adoptive family is brutally slain and she is forced to flee for her life with the temple's greatest treasure—one part of the ancient scroll.
There are many who would claim the dragon's wish for their own. Kage Tatsumi, a mysterious samurai of the Shadow Clan, is one such hunter, under orders to retrieve the scroll…at any cost. Fate brings Kage and Yumeko together. With a promise to lead him to the scroll, an uneasy alliance is formed, offering Yumeko her best hope for survival. But he seeks what she has hidden away, and her deception could ultimately tear them both apart.
With an army of demons at her heels and the unlikeliest of allies at her side, Yumeko's secrets are more than a matter of life or death. They are the key to the fate of the world itself.
What If It's Us by Becky Albertalli & Adam Silvera | October 9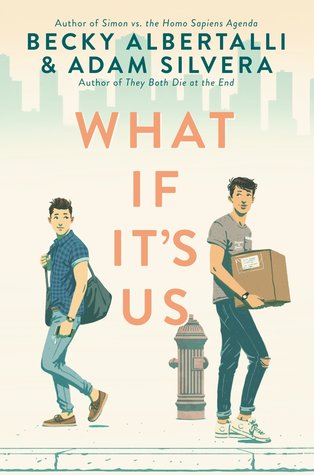 Arthur is only in New York for the summer, but if Broadway has taught him anything, it's that the universe can deliver a showstopping romance when you least expect it.
Ben thinks the universe needs to mind its business. If the universe had his back, he wouldn't be on his way to the post office carrying a box of his ex-boyfriend's things.
But when Arthur and Ben meet-cute at the post office, what exactly does the universe have in store for them?
Maybe nothing. After all, they get separated.
Maybe everything. After all, they get reunited.
But what if they can't quite nail a first date . . . or a second first date . . . or a third?
What if Arthur tries too hard to make it work . . . and Ben doesn't try hard enough?
What if life really isn't like a Broadway play?
But what if it is?
The Light Between Worlds by Laura E. Weymouth | October 23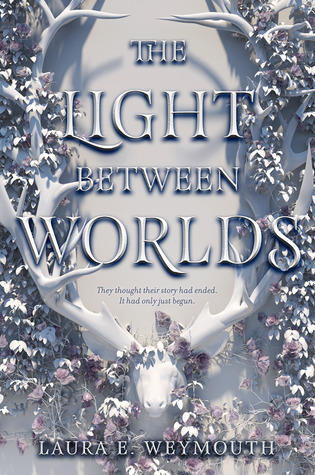 Five years ago, Evelyn and Philippa Hapwell cowered from air strikes in a London bomb shelter. But that night took a turn when the sisters were transported to another realm called the Woodlands. In a forest kingdom populated by creatures out of myth and legend, they found temporary refuge. 
When they finally returned to London, nothing had changed at all—nothing, except themselves. 
Now, Ev spends her days sneaking into the woods outside her boarding school, wishing for the Woodlands. Overcome with longing, she is desperate to return no matter what it takes. 
Philippa, on the other hand, is determined to find a place in this world. She shields herself behind a flawless exterior and countless friends, and moves to America to escape the memory of what was. 
But when Evelyn goes missing, Philippa must confront the depth of her sister's despair and the painful truths they've been running from. As the weeks unfold, Philippa wonders if Ev truly did find a way home, or if the weight of their worlds pulled her under.
Are any of these books on your TBR? Which October releases are you most anticipating? Let me know in the comments!