Happy Tuesday bookworms! This week's theme is Under the Sea! I've been noticing a trend of sea-related books releasing lately and I thought I'd share some of my fave covers. If you want some more info about this meme, you can find out all about it here. Don't forget, if you're participating, use the hashtag #CoversThatSlay so I can see the beautiful covers you choose! Also, feel free to put the link to your post in the comments as well. Without further ado, here are my choices for the week! P.S. click the photo to see the synopsis.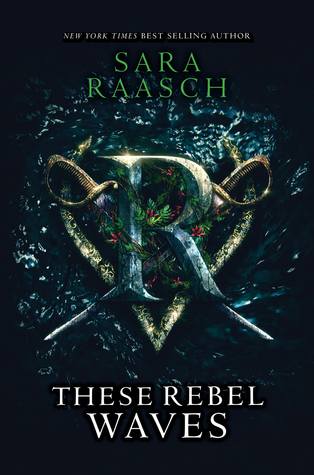 Aren't these covers all incredible!? Seafire is one that could have me staring all day long. The detail in it is insane right down the the orange flowers and the electric currents flying around. It's just super pleasing to look at, aesthetically speaking. The cover for To Kill a Kingdom is just so interesting to look at because it look almost painted or drawn on. I love the unique style of it and the tentacles are kind of creepy, but awesome at the same time. Now, These Rebel Waves is just striking because the whole thing is literally set on water! You have the symbol with the weird 'V', the swords, plants, and 'R', which is all kind of shiny and beautiful. I also love how it looks kind of 3D as well and how the black in the background just kind of makes you stare at it.
Overall, these are some pretty amazing covers! What are your favourite sea-related book covers? It can be about anything: pirates, sirens, mermaids, sailors, etc.. Let me know in the comments!