Waiting on Wednesday is a weekly meme hosted by Breaking the Spine that features highly anticipated book releases.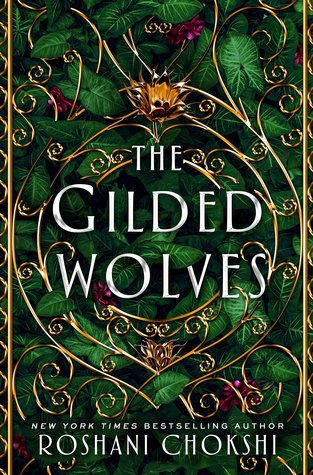 Title: The Gilded Wolves
Author: Roshani Chokshi
Publisher: Wednesday Books
Publication Date: January 15, 2019
Set in a darkly glamorous world The Gilded Wolves is full of mystery, decadence and dangerous but thrilling adventure. 
Paris, 1889: The world is on the cusp of industry and power, and the Exposition Universelle has breathed new life into the streets and dredged up ancient secrets. In this city, no one keeps tabs on secrets better than treasure-hunter and wealthy hotelier, Séverin Montagnet-Alarie. But when the all-powerful society, the Order of Babel, seeks him out for help, Séverin is offered a treasure that he never imagined: his true inheritance.

To find the ancient artifact the Order seeks, Séverin will need help from a band of experts:
An engineer with a debt to pay. A historian who can't yet go home. A dancer with a sinister past. And a brother in all but blood, who might care too much.
Together, they'll have to use their wits and knowledge to hunt the artifact through the dark and glittering heart of Paris. What they find might change the world, but only if they can stay alive.

Why am I excited?
I'll totally admit I've never read a book by this author, but I hear maazing things about her writing and this one just has me super intrigued. First off, it's impossible not to drool over the cover. Second, it sounds like a total heist novel and yup I'm sold. Treasure? Artifacts? PARIS?! This novel kind of sounds like National Treasure meets Six of Crows, but with a classy historical edge to it.
Have you read any Roshani Chokshi books? Do you love heist books? Are you excited for this one? Let me know in the comments!