The Traitor's Ruin by Erin Beaty | July 10


After proving her worth in book one as a deft spy and strategic matchmaker, Sage Fowler is now comfortably positioned in high society as the royal tutor. When she's called upon to teach his majesty's soldiers how to read and write, she jumps at the chance to serve her kingdom of Demora—and to be reunited with her fiancé, Captain Alex Quinn.

During a skirmish, Sage and Alex are separated. She watches him die before he can deliver important military intel—or so she thinks. She escapes from the enemy and makes an unlikely alliance with a mysterious soldier from a third nation. As Sage tries to rally their support against a common foe, the important political alliance is plagued by secrets and betrayal. 
Can Sage complete Alex's mission and save her kingdom once more?

Bright We Burn by Kiersten White | July 10


Haunted by the sacrifices he made in Constantinople, Radu is called back to the new capital. Mehmed is building an empire, becoming the sultan his people need. But Mehmed has a secret: as emperor, he is more powerful than ever . . . and desperately lonely. Does this mean Radu can finally have more with Mehmed . . . and would he even want it? 
Lada's rule of absolute justice has created a Wallachia free of crime. But Lada won't rest until everyone knows that her country's borders are inviolable. Determined to send a message of defiance, she has the bodies of Mehmed's peace envoy delivered to him, leaving Radu and Mehmed with no choice. If Lada is allowed to continue, only death will prosper. They must go to war against the girl prince.
But Mehmed knows that he loves her. He understands her. She must lose to him so he can keep her safe. Radu alone fears that they are underestimating his sister's indomitable will. Only by destroying everything that came before–including her relationships–can Lada truly build the country she wants. 
Claim the throne. Demand the crown. Rule the world.

When Life Gives You Demons by Jennifer Honeybourn | July 17


Sixteen-year-old Shelby Black has spent the past year training to be an exorcist. Her great-uncle Roy—a Catholic priest and Shelby's guardian—believes she has a gift for expelling demons, and he's put her through exorcist boot camp hell, but he still doesn't trust her to do an exorcism on her own.
High school is hard enough without having to explain that you fight demons for a living, so Shelby keeps her extracurricular activity quiet, especially from Spencer, her cute math tutor. Secrets run in Shelby's family, though: her mother has been missing ever since an exorcism went horribly wrong, and Uncle Roy is tight-lipped about it. But Shelby's hell-bent on finding her mom, no matter what—even if what it ends up costing her her soul AND a date with Spencer.

Sea Witch by Sarah Henning | July 31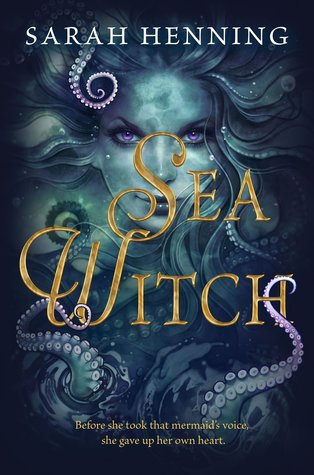 Ever since her best friend, Anna, drowned, Evie has been an outcast in her small fishing town. A freak. A curse. A witch. 
A girl with an uncanny resemblance to Anna appears offshore and, though the girl denies it, Evie is convinced that her best friend actually survived. That her own magic wasn't so powerless after all. And, as the two girls catch the eyes—and hearts—of two charming princes, Evie believes that she might finally have a chance at her own happily ever after.
But her new friend has secrets of her own. She can't stay in Havnestad, or on two legs, unless Evie finds a way to help her. Now Evie will do anything to save her friend's humanity, along with her prince's heart—harnessing the power of her magic, her ocean, and her love until she discovers, too late, the truth of her bargain. 
The rise of Hans Christian Andersen's iconic villainess is a heart-wrenching story of friendship, betrayal, and a girl pushed beyond her limits—to become a monster.
Heart of Thorns by Bree Barton | July 31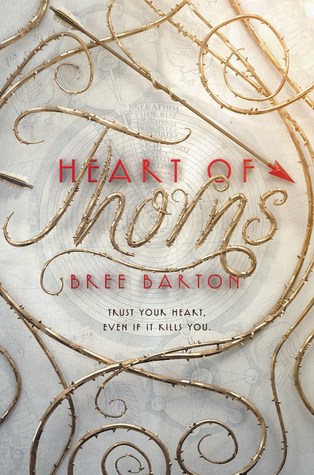 In the ancient river kingdom, touch is a battlefield, bodies the instruments of war. Seventeen-year-old Mia Rose has pledged her life to hunting Gwyrach: women who can manipulate flesh, bones, breath, and blood.
Not women. Demons. The same demons who killed her mother without a single scratch.
But when Mia's father suddenly announces her marriage to the prince, she is forced to trade in her knives and trousers for a sumptuous silk gown. Only after the wedding goes disastrously wrong does she discover she has dark, forbidden magic—the very magic she has sworn to destroy.
Grace and Fury by Tracy Banghart | July 31


In a world where women have no rights, sisters Serina and Nomi Tessaro face two very different fates: one in the palace, the other in prison.
Serina has been groomed her whole life to become a Grace–someone to stand by the heir to the throne as a shining, subjugated example of the perfect woman. But when her headstrong and rebellious younger sister, Nomi, catches the heir's eye, it's Serina who takes the fall for the dangerous secret that Nomi has been hiding.
Now trapped in a life she never wanted, Nomi has only one way to save Serina: surrender to her role as a Grace until she can use her position to release her sister. This is easier said than done. A traitor walks the halls of the palace, and deception lurks in every corner. But Serina is running out of time, imprisoned on an island where she must fight to the death to survive and one wrong move could cost her everything.
Are any of these upcoming titles on your TBR? What's your most anticipated July release? Let me know in the comments!