Waiting on Wednesday is a weekly meme hosted by Breaking the Spine that features highly anticipated book releases.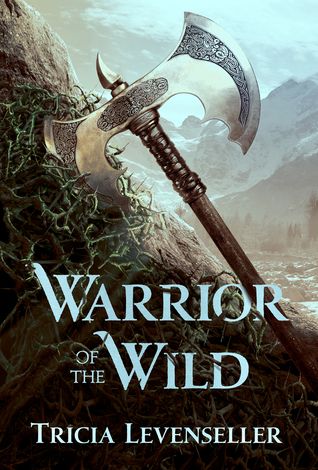 Title: Warrior of the Wild
Author: Tricia Levenseller
Publisher: Feiwel and Friends
Publication Date: February 26, 2019
An eighteen-year-old chieftain's daughter must find a way to kill her village's oppressive deity if she ever wants to return home in this Viking-inspired YA standalone fantasy from Tricia Levenseller, author of Daughter of the Pirate King.
How do you kill a god?
As her father's chosen heir, eighteen-year-old Rasmira has trained her whole life to become a warrior and lead her village.
But when her coming-of-age trial is sabotaged and she fails the test, her father banishes her to the monster-filled wilderness with an impossible quest: To win back her honor, she must kill the oppressive god who claims tribute from the villages each year or die trying.

Why am I excited?
I just finished her duology and I can't wait to see how this book turns out! Tricia definitely knows how to write a solid fierce female character and I am so here for her new book. After reading Sky in the Deep, I know that I 1000% need more viking YA in my life NOW. Also the fact that this book is about a girl trying to kill a god sounds completely awesome. This kind of sounds like if Mulan were set in the viking world (family shames her, she goes on a quest to be accepted again) so….can we fast forward please? I need this book in my life!
Do you love vikings? Are you excited for this book? Let me know in the comments!