Save the Date by Morgan Matson | June 5


Charlie Grant's older sister is getting married this weekend at their family home, and Charlie can't wait—for the first time in years, all four of her older siblings will be under one roof. Charlie is desperate for one last perfect weekend, before the house is sold and everything changes. The house will be filled with jokes and games and laughs again. Making decisions about things like what college to attend and reuniting with longstanding crush Jesse Foster—all that can wait. She wants to focus on making the weekend perfect.

The only problem? The weekend is shaping up to be an absolute disaster.
There's the unexpected dog with a penchant for howling, house alarm that won't stop going off, and a papergirl with a grudge.
There are the relatives who aren't speaking, the (awful) girl her favorite brother brought home unannounced, and a missing tuxedo.
Not to mention the neighbor who seems to be bent on sabotage and a storm that is bent on drenching everything. The justice of the peace is missing. The band will only play covers. The guests are all crazy. And the wedding planner's nephew is unexpectedly, distractingly…cute.
Over the course of three ridiculously chaotic days, Charlie will learn more than she ever expected about the family she thought she knew by heart. And she'll realize that sometimes, trying to keep everything like it was in the past means missing out on the future.
The Bird and the Blade by Megan Bannen | June 5


As a slave in the Kipchak Khanate, Jinghua has lost everything: her home, her family, her freedom … until she finds herself an unlikely conspirator in the escape of Prince Khalaf and his irascible father as they flee from their enemies across the vast Mongol Empire. On the run, with adversaries on all sides and an endless journey ahead, Jinghua hatches a scheme to use the Kipchaks' exile to return home, a plan that becomes increasingly fraught as her feelings for Khalaf evolve into a hopeless love.
Jinghua's already dicey prospects take a downward turn when Khalaf seeks to restore his kingdom by forging a marriage alliance with Turandokht, the daughter of the Great Khan. As beautiful as she is cunning, Turandokht requires all potential suitors to solve three impossible riddles to win her hand—and if they fail, they die.
Jinghua has kept her own counsel well, but with Khalaf's kingdom—and his very life—on the line, she must reconcile the hard truth of her past with her love for a boy who has no idea what she's capable of … even if it means losing him to the girl who'd sooner take his life than his heart.
Smoke in the Sun by Renee Ahdieh | June 5


The highly anticipated sequel to Flame in the Mist–an addictive, sumptuous finale that will leave readers breathless from the bestselling author of The Wrath and the Dawn 
After Okami is captured in the Jukai forest, Mariko has no choice–to rescue him, she must return to Inako and face the dangers that have been waiting for her in the Heian Castle. She tricks her brother, Kenshin, and betrothed, Raiden, into thinking she was being held by the Black Clan against her will, playing the part of the dutiful bride-to-be to infiltrate the emperor's ranks and uncover the truth behind the betrayal that almost left her dead. 
With the wedding plans already underway, Mariko pretends to be consumed with her upcoming nuptials, all the while using her royal standing to peel back the layers of lies and deception surrounding the imperial court. But each secret she unfurls gives way to the next, ensnaring Mariko and Okami in a political scheme that threatens their honor, their love and the very safety of the empire.
Fat Girl on a Plane by Kelly deVos | June 5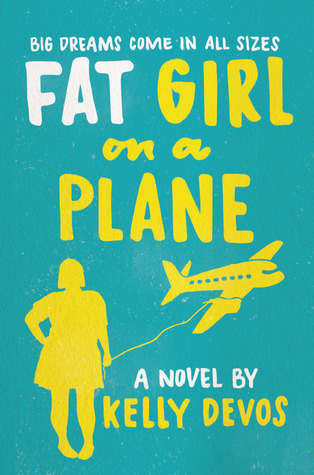 Don't miss this unforgettable debut novel, told in two timelines, about smart fashion, pursuing your dreams, and loving yourself! 
FAT. 
High school senior Cookie Vonn's post-graduation dreams include getting out of Phoenix, attending Parsons and becoming the next great fashion designer. But in the world of fashion, being fat is a cardinal sin. It doesn't help that she's constantly compared to her supermodel mother—and named after a dessert. 
Thanks to her job at a fashion blog, Cookie scores a trip to New York to pitch her portfolio and appeal for a scholarship, but her plans are put on standby when she's declared too fat too fly. Forced to turn to her BFF for cash, Cookie buys a second seat on the plane. She arrives in the city to find that she's been replaced by the boss's daughter, a girl who's everything she's not—ultrathin and superrich. Bowing to society's pressure, she vows to lose weight, get out of the friend zone with her crush, and put her life on track. 
SKINNY. 
Cookie expected sunshine and rainbows, but nothing about her new life is turning out like she planned. When the fashion designer of the moment offers her what she's always wanted—an opportunity to live and study in New York—she finds herself in a world full of people more interested in putting women down than dressing them up. Her designs make waves, but her real dream of creating great clothes for people of all sizes seems to grow more distant by the day. 
Will she realize that she's always had the power to make her own dreams come true?
Bring Me Their Hearts by Sara Wolf | June 5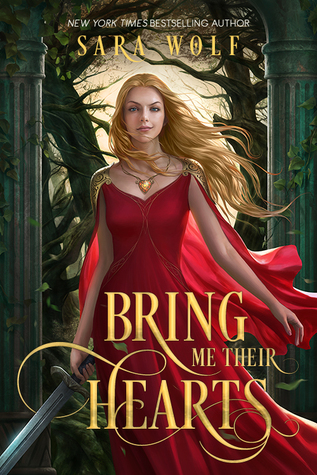 Zera is a Heartless – the immortal, unageing soldier of a witch. Bound to the witch Nightsinger ever since she saved her from the bandits who murdered her family, Zera longs for freedom from the woods they hide in. With her heart in a jar under Nightsinger's control, she serves the witch unquestioningly.
Until Nightsinger asks Zera for a Prince's heart in exchange for her own, with one addendum; if she's discovered infiltrating the court, Nightsinger will destroy her heart rather than see her tortured by the witch-hating nobles.
Crown Prince Lucien d'Malvane hates the royal court as much as it loves him – every tutor too afraid to correct him and every girl jockeying for a place at his darkly handsome side. No one can challenge him – until the arrival of Lady Zera. She's inelegant, smart-mouthed, carefree, and out for his blood. The Prince's honor has him quickly aiming for her throat.
So begins a game of cat and mouse between a girl with nothing to lose and a boy who has it all.
Winner takes the loser's heart.
Literally.
A Reaper at the Gates by Sabaa Tahir | June 12


Beyond the Empire and within it, the threat of war looms ever larger.
The Blood Shrike, Helene Aquilla, is assailed on all sides. Emperor Marcus, haunted by his past, grows increasingly unstable, while the Commandant capitalizes on his madness to bolster her own power. As Helene searches for a way to hold back the approaching darkness, her sister's life and the lives of all those in the Empire hang in the balance.
Far to the east, Laia of Serra knows the fate of the world lies not in the machinations of the Martial court, but in stopping the Nightbringer. But while hunting for a way to bring him down, Laia faces unexpected threats from those she hoped would aid her, and is drawn into a battle she never thought she'd have to fight.
And in the land between the living and the dead, Elias Veturius has given up his freedom to serve as Soul Catcher. But in doing so, he has vowed himself to an ancient power that will stop at nothing to ensure Elias's devotion–even at the cost of his humanity.
The Unbinding of Mary Reade by Miriam McNamara | June 19


There's no place for a girl in Mary's world. Not in the home of her mum, desperately drunk and poor. Not in the household of her wealthy granny, where no girl can be named an heir. And certainly not in the arms of Nat, her childhood love who never knew her for who she was. As a sailor aboard a Caribbean merchant ship, Mary's livelihood—and her safety—depends on her ability to disguise her gender.
At least, that's what she thinks is true. But then pirates attack the ship, and in the midst of the gang of cutthroats, Mary spots something she never could have imagined: a girl pirate. 
The sight of a girl standing unafraid upon the deck, gun and sword in hand, changes everything. In a split-second decision, Mary turns her gun on her own captain, earning herself the chance to join the account and become a pirate alongside Calico Jack and Anne Bonny.
For the first time, Mary has a shot at freedom. But imagining living as her true self is easier, it seems, than actually doing it. And when Mary finds herself falling for the captain's mistress, she risks everything—her childhood love, her place among the crew, and even her life.
My Plain Jane by Cynthia Hand, Jodi Meadows and Brodi Ashton | June 26


You may think you know the story. After a miserable childhood, penniless orphan Jane Eyre embarks on a new life as a governess at Thornfield Hall. There, she meets one dark, brooding Mr. Rochester. Despite their significant age gap (!) and his uneven temper (!!), they fall in love—and, Reader, she marries him. (!!!)
Or does she?
Prepare for an adventure of Gothic proportions, in which all is not as it seems, a certain gentleman is hiding more than skeletons in his closets, and one orphan Jane Eyre, aspiring author Charlotte Brontë, and supernatural investigator Alexander Blackwood are about to be drawn together on the most epic ghost hunt this side of Wuthering Heights.
Which June releases are you most excited for? Are any of these on your TBR? Let me know in the comments!