Allied | May 1
Emelina Flores and her sister, Olivia, were determined to bring peace to the people of Ruina. But as the war for liberation raged on, what triumph and freedom meant to Em and Olivia slowly changed. As Olivia's violence and thirst for vengeance became her only ambition, Em was left to pick up the pieces.
But it's not only Em who is upset by Olivia's increased violence. Other members of the Ruined army are beginning to see the cracks, and soon a small group of them defects from Olivia's army and joins Em instead. The two sisters are soon pitted against each other in an epic battle for the kingdom and the future, and only one will win.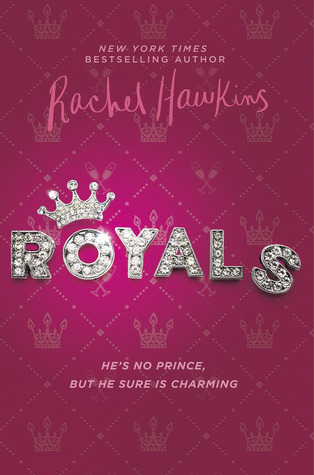 Royals | May 1
Meet Daisy Winters. She's an offbeat sixteen-year-old Floridian with mermaid-red hair; a part time job at a bootleg Walmart, and a perfect older sister who's nearly engaged to the Crown Prince of Scotland. Daisy has no desire to live in the spotlight, but relentless tabloid attention forces her to join Ellie at the relative seclusion of the castle across the pond. 
While the dashing young Miles has been appointed to teach Daisy the ropes of being regal, the prince's roguish younger brother kicks up scandal wherever he goes, and tries his best to take Daisy along for the ride. The crown–and the intriguing Miles–might be trying to make Daisy into a lady . . . but Daisy may just rewrite the royal rulebook to suit herself.

Onyx and Ivory | May 15
They call her Traitor Kate. It's a title Kate Brighton inherited from her father after he tried to assassinate the high king years ago. Now Kate lives as an outcast, clinging to the fringes of society as a member of the Relay, the imperial courier service. Only those most skilled in riding and bow hunting ride for the Relay; and only the fastest survive, for when dark falls, the nightdrakes—deadly flightless dragons—come out to hunt. Fortunately, Kate has a secret edge: she is a wilder, born with magic that allows her to influence the minds of animals. But it's this magic that she needs to keep hidden, as being a wilder is forbidden, punishable by death or exile. And it's this magic that leads her to a caravan massacred by nightdrakes in broad daylight—the only survivor her childhood friend, her first love, the boy she swore to forget, the boy who broke her heart.
The high king's second son, Corwin Tormane, never asked to lead. Even as he waits for the uror—the once-in-a-generation ritual to decide which of the king's children will succeed him—he knows it's always been his brother who will assume the throne. And that's fine by him. He'd rather spend his days away from the palace, away from the sight of his father, broken with sickness from the attempt on his life. But the peacekeeping tour Corwin is on has given him too much time to reflect upon the night he saved his father's life—the night he condemned the would-be killer to death and lost the girl he loved. Which is why he takes it on himself to investigate rumors of unrest in one of the remote city-states, only for his caravan to be attacked—and for him to be saved by Kate.
With their paths once more entangled, Kate and Corwin have to put the past behind them. The threat of drakes who attack in the daylight is only the beginning of a darker menace stirring in the kingdom—one whose origins have dire implications for Kate's father's attack upon the king and will thrust them into the middle of a brewing civil war in the kingdom of Rime.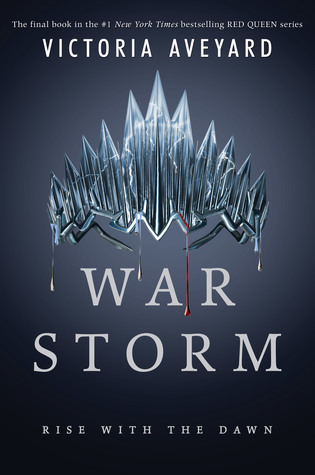 War Storm | May 15
VICTORY COMES AT A PRICE.
Mare Barrow learned this all too well when Cal's betrayal nearly destroyed her. Now determined to protect her heart—and secure freedom for Reds and newbloods like her—Mare resolves to overthrow the kingdom of Norta once and for all… starting with the crown on Maven's head.
But no battle is won alone, and before the Reds may rise as one, Mare must side with the boy who broke her heart in order to defeat the boy who almost broke her. Cal's powerful Silver allies, alongside Mare and the Scarlet Guard, prove a formidable force. But Maven is driven by an obsession so deep, he will stop at nothing to have Mare as his own again, even if it means demolishing everything—and everyone—in his path.
War is coming, and all Mare has fought for hangs in the balance. Will victory be enough to topple the Silver kingdoms? Or will the little lightning girl be forever silenced?
In the epic conclusion to Victoria Aveyard's stunning series, Mare must embrace her fate and summon all her power… for all will be tested, but not all will survive.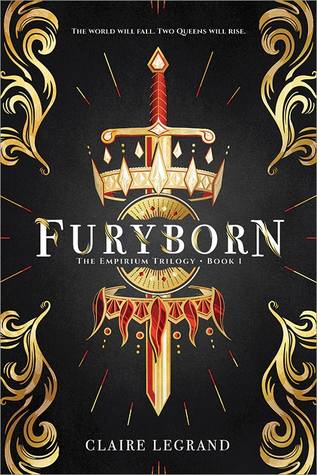 Furyborn | May 22
Follows two fiercely independent young women, centuries apart, who hold the power to save their world…or doom it.
When assassins ambush her best friend, the crown prince, Rielle Dardenne risks everything to save him, exposing her ability to perform all seven kinds of elemental magic. The only people who should possess this extraordinary power are a pair of prophesied queens: a queen of light and salvation and a queen of blood and destruction. To prove she is the Sun Queen, Rielle must endure seven trials to test her magic. If she fails, she will be executed…unless the trials kill her first.
A thousand years later, the legend of Queen Rielle is a mere fairy tale to bounty hunter Eliana Ferracora. When the Undying Empire conquered her kingdom, she embraced violence to keep her family alive. Now, she believes herself untouchable–until her mother vanishes without a trace, along with countless other women in their city. To find her, Eliana joins a rebel captain on a dangerous mission and discovers that the evil at the heart of the empire is more terrible than she ever imagined.
As Rielle and Eliana fight in a cosmic war that spans millennia, their stories intersect, and the shocking connections between them ultimately determine the fate of their world–and of each other.

The Academy | May 22
Frankie Brooks knows what she wants in life: to become the world's next great fashion editor. All she needs to do is get into the elite American Fashion Academy in New York City. If she gets in, her life plans will be going right on schedule. Anna Wintour, watch out.
But after Frankie messes up one too many times—hey, it's hard keeping up with classwork and an acclaimed fashion blog—her parents come up with entirely different plans for her future: Military school. How is Frankie, the least athletic person in the world, who knows absolutely nothing about the military, going to survive a whole semester at the famed—and feared—Academy?
With students who seem to be totally uninterested in her, a course-load that's even more difficult than at her old school, and the weird athletic War Games competition Frankie has to join—her life is way harder than it used to be. And no one, including her roommate Joni, seems to understand Frankie at all.
As she learns how to cope in about a million drills, a hundred different specialized classes, and is maybe even falling for super-hot and super-smart cadet Jack Wattson, can Frankie prove to everyone that being a fashionista doesn't mean she can't succeed?

From Twinkle, With Love | May 22
Aspiring filmmaker and wallflower Twinkle Mehra has stories she wants to tell and universes she wants to explore, if only the world would listen. So when fellow film geek Sahil Roy approaches her to direct a movie for the upcoming Summer Festival, Twinkle is all over it. The chance to publicly showcase her voice as a director? Dream come true. The fact that it gets her closer to her longtime crush, Neil Roy—a.k.a. Sahil's twin brother? Dream come true x 2.
When mystery man "N" begins emailing her, Twinkle is sure it's Neil, finally ready to begin their happily-ever-after. The only slightly inconvenient problem is that, in the course of movie-making, she's fallen madly in love with the irresistibly adorkable Sahil.
Twinkle soon realizes that resistance is futile: The romance she's got is not the one she's scripted. But will it be enough?
Told through the letters Twinkle writes to her favorite female filmmakers, From Twinkle, with Love navigates big truths about friendship, family, and the unexpected places love can find you.

Legendary | May 29
A heart to protect. A debt to repay. A game to win.
After being swept up in the magical world of Caraval, Donatella Dragna has finally escaped her father and saved her sister Scarlett from a disastrous arranged marriage. The girls should be celebrating, but Tella isn't yet free. She made a desperate bargain with a mysterious criminal, and what Tella owes him no one has ever been able to deliver: Caraval Master Legend's true name.
The only chance of uncovering Legend's identity is to win Caraval, so Tella throws herself into the legendary competition once more—and into the path of the murderous heir to the throne, a doomed love story, and a web of secrets…including her sister's. Caraval has always demanded bravery, cunning, and sacrifice. But now the game is asking for more. If Tella can't fulfill her bargain and deliver Legend's name, she'll lose everything she cares about—maybe even her life. But if she wins, Legend and Caraval will be destroyed forever.
Welcome, welcome to Caraval…the games have only just begun.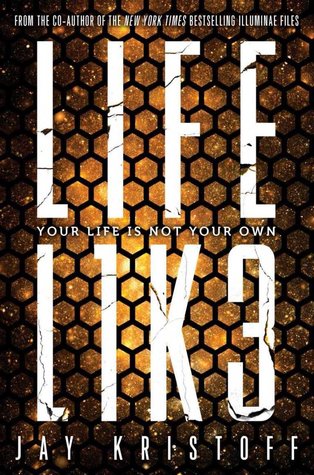 Lifel1k3 | May 29
On a floating junkyard beneath a radiation sky, a deadly secret lies buried in the scrap.
Eve isn't looking for secrets—she's too busy looking over her shoulder. The robot gladiator she's just spent six months building has been reduced to a smoking wreck, and the only thing keeping her Grandpa from the grave was the fistful of credits she just lost to the bookies. To top it off, she's discovered she can destroy electronics with the power of her mind, and the puritanical Brotherhood are building a coffin her size. If she's ever had a worse day, Eve can't remember it.
But when Eve discovers the ruins of an android boy named Ezekiel in the scrap pile she calls home, her entire world comes crashing down. With her best friend Lemon Fresh and her robotic conscience, Cricket, in tow, she and Ezekiel will trek across deserts of irradiated glass, infiltrate towering megacities and scour the graveyard of humanity's greatest folly to save the ones Eve loves, and learn the dark secrets of her past.
Even if those secrets were better off staying buried. 
Are any of these on your TBR? Any other May releases you're excited about? Let me know in the comments!