Waiting on Wednesday is a weekly meme hosted by Breaking the Spine that features highly anticipated book releases.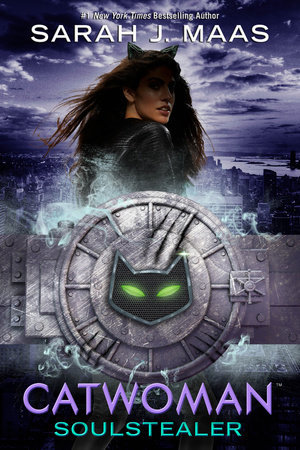 Title: Catwoman: Soulstealer
Author: Sarah J. Maas
Publisher: Random House
Publication Date: August 7, 2018
When the Bat's away, the Cat will play. It's time to see how many lives this cat really has. . . .
Two years after escaping Gotham City's slums, Selina Kyle returns as the mysterious and wealthy Holly Vanderhees. She quickly discovers that with Batman off on a vital mission, Batwing is left to hold back the tide of notorious criminals. Gotham City is ripe for the taking.
Meanwhile, Luke Fox wants to prove he has what it takes to help people in his role as Batwing. He targets a new thief on the prowl who seems cleverer than most. She has teamed up with Poison Ivy and Harley Quinn, and together they are wreaking havoc. This Catwoman may be Batwing's undoing.
In this third DC Icons book–following Leigh Bardugo's Wonder Woman: Warbringer and Marie Lu's Batman: Nightwalker–Selina is playing a desperate game of cat and mouse, forming unexpected friendships and entangling herself with Batwing by night and her devilishly handsome neighbor Luke Fox by day. But with a dangerous threat from the past on her tail, will she be able to pull off the heist that's closest to her heart?

Why am I excited?
I can't wait to see where they go with this character in terms of YA! The fact that it also has the iconic Poison Ivy as well as Harley Quinn is incredible and I can't wait for the inevitable dark and twisty things! Also the fact that this book deals with Batwing instead of Batman is awesome because we get to see more of the DCU. Besides, we just got a Batman book so I'm happy this is a fresh take. I really loved Madeleine in Nightwalker, so I'm hoping there's some similarities between her and Selina Kyle. It's so much fun to get a POV for a character that is morally grey! Bring on Catwoman right meow!