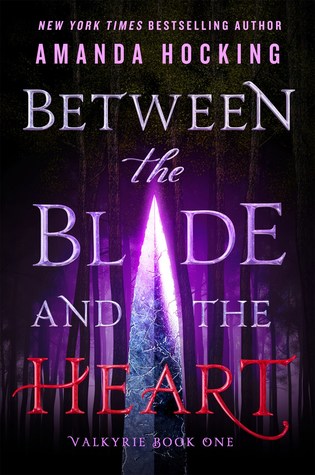 Between the Blade and the Heart by Amanda Hocking
Valkyries have one great responsibility: to return immortals to the afterlife by slaying them. As a Valkyrie, Malin has always known that the balance of the world rests on her ability to carry out orders. But when Malin discovers that her mother spared the life of an immortal who was destined to die, her world is thrown into chaos.
Malin not only wrestles with the knowledge that her mother might not be who she thought—she's also thrust into the path of a gorgeous blue eyed guy named Asher who needs her help slaying the rogue immortal who destroyed his family. The balance of the world is at stake. And, as Asher competes with Malin's ex for her love and loyalty, so is her heart. 
Grace and Fury by Tracy Banghart
In a world where women have no rights, sisters Serina and Nomi Tessaro face two very different fates: one in the palace, the other in prison.
Serina has been groomed her whole life to become a Grace–someone to stand by the heir to the throne as a shining, subjugated example of the perfect woman. But when her headstrong and rebellious younger sister, Nomi, catches the heir's eye, it's Serina who takes the fall for the dangerous secret that Nomi has been hiding.
Now trapped in a life she never wanted, Nomi has only one way to save Serina: surrender to her role as a Grace until she can use her position to release her sister. This is easier said than done. A traitor walks the halls of the palace, and deception lurks in every corner. But Serina is running out of time, imprisoned on an island where she must fight to the death to survive and one wrong move could cost her everything.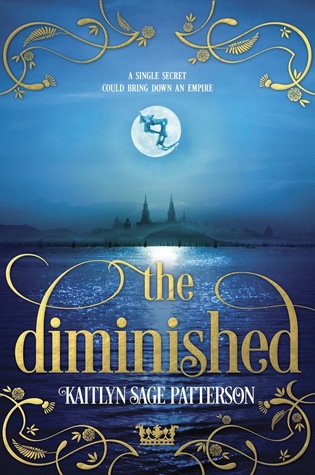 The Diminished by Kaitlyn Sage Patterson
In the Alskad Empire, nearly all are born with a twin, two halves to form one whole…yet some face the world alone.
The singleborn
A rare few are singleborn in each generation, and therefore given the right to rule by the gods and goddesses. Bo Trousillion is one of these few, born into the royal line and destined to rule. Though he has been chosen to succeed his great-aunt, Queen Runa, as the leader of the Alskad Empire, Bo has never felt equal to the grand future before him.
The diminished
When one twin dies, the other usually follows, unable to face the world without their other half. Those who survive are considered diminished, doomed to succumb to the violent grief that inevitably destroys everyone whose twin has died. Such is the fate of Vi Abernathy, whose twin sister died in infancy. Raised by the anchorites of the temple after her family cast her off, Vi has spent her whole life scheming for a way to escape and live out what's left of her life in peace.
As their sixteenth birthdays approach, Bo and Vi face very different futures—one a life of luxury as the heir to the throne, the other years of backbreaking work as a temple servant. But a long-held secret and the fate of the empire are destined to bring them together in a way they never could have imagined.
These Rebel Waves by Sara Raasch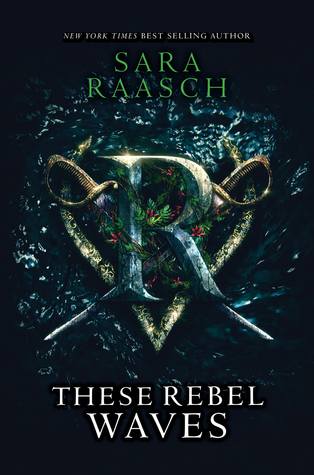 The thrilling new fantasy series—full of deadly magic, double crosses, and a dangerous quest in a new world—from Sara Raasch, bestselling author of the Snow Like Ashes series
Adeluna is a soldier. Five years ago, she helped the magic-rich island of Grace Loray overthrow its oppressor, Argrid, a country ruled by religion. But adjusting to postwar life has not been easy. When an Argridian delegate vanishes during peace talks with Grace Loray's new Council, Argrid demands brutal justice—but Lu suspects something more dangerous is at work.
Devereux is a pirate. As one of the outlaws called stream raiders who run rampant on Grace Loray, he pirates the island's magic plants and sells them on the black market. But after Argrid accuses raiders of the diplomat's abduction, Vex becomes a target. An expert navigator, he agrees to help Lu find the Argridian—but the truth they uncover could be deadlier than any war.
Benat is a heretic. The crown prince of Argrid, he harbors a secret obsession with Grace Loray's forbidden magic. When Ben's father, the king, gives him the shocking task of reversing Argrid's fear of magic, Ben has to decide if one prince can change a devout country—or if he's building his own pyre.
As conspiracies arise, Lu, Vex, and Ben will have to decide who they really are . . . and what they are willing to become for peace.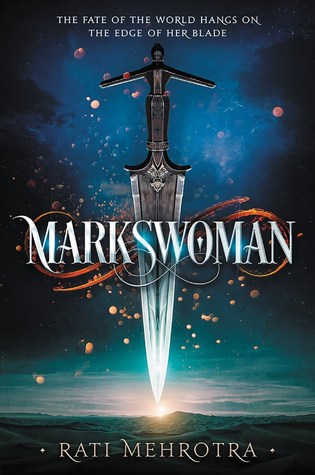 Markswoman by Rati Mehrotra
Kyra is the youngest Markswoman in the Order of Kali, a highly trained sisterhood of elite warriors armed with telepathic blades. Guided by a strict code of conduct, Kyra and the other Orders are sworn to protect the people of Asiana. But to be a Markswoman, an acolyte must repudiate her former life completely. Kyra has pledged to do so, yet she secretly harbors a fierce desire to avenge her dead family.
When Kyra's beloved mentor dies in mysterious circumstances, and Tamsyn, the powerful, dangerous Mistress of Mental Arts, assumes control of the Order, Kyra is forced on the run. Using one of the strange Transport Hubs that are remnants of Asiana's long-lost past, she finds herself in the unforgiving wilderness of desert that is home to the Order of Khur, the only Order composed of men. Among them is Rustan, a young, disillusioned Marksman whom she soon befriends.
Kyra is certain that Tamsyn committed murder in a twisted bid for power, but she has no proof. And if she fails to find it, fails in her quest to keep her beloved Order from following Tamsyn down a dark path, it could spell the beginning of the end for Kyra–and for Asiana.
But what she doesn't realize is that the line between justice and vengeance is razor thin . . . thin as the blade of a knife.