She's the Man
Best. Movie. Ever. I could watch this movie on a 24 hour loop and never get tired of it. I honestly quote this movie on a daily basis and I will never get tired of it. Girl pretends to be a guy to play soccer and falls in love with her roommate while his crush falls in love with her? Also, Amanda Bynes and Channing Tatum! Best duo, best lines, and all around just hilarious!
How to Lose a Guy in 10 Days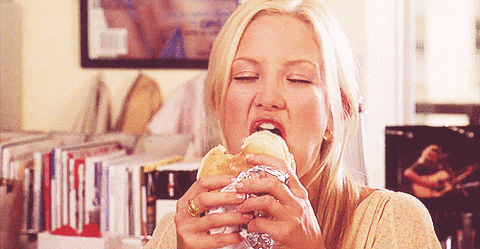 Probably one of the best Rom Com's out there to date. Woman pretends to fall in love with a guy and then tries every possible tactic to break up with him, while the guy is trying to make her fall in love with him to win a bet? YES PLEASE.
I just love how witty, funny, and hopelessly romantic this movie is. It's a perfect mood movie too and just lifts my spirits when I'm feeling down. Nothing a little Kate Hudson and Matthew McConaughey can't cure.
 The Princess Bride
Inconceivable! As you wish! You killed my father, prepare to die! Best quotes, such a classic, and the movie that started it all. I think I would consider this to be one of the OG Romantic Comedies simply because it has no shortage of that classic humour that makes up the movie genre and it obviously has a happy ending. Wesley and Buttercup forever.
Grease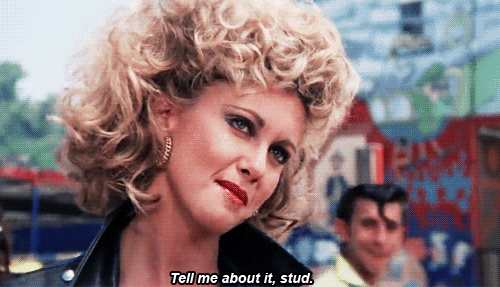 Who doesn't love Danny and Sandy? There are just so many great things that make up this movie and I don't know where to even begin. I just love how Danny and Sandy both end up changing for each other in the end and they almost reverse roles with Danny as the Jock and Sandy becoming the rebellious school girl. The characters are also all so loveable (yes, even you Eugene!) and the whole movie is just so cute and electrifying (see what I did there?). We all need a heavy dose of Grease Lightning in our lives.
Dirty Dancing
This is one of those movies that gets me right in the feels and I never hesitate to put it on during a rainy day. Baby and Johnny are just so good for each other and I can't help but squeal during all my favourite scenes. This movie is timeless to me and I think everyone should watch it because it's good for the soul.
The Lion King
Okay, so this is my ALL TIME FAVOURITE movie. I've always been a huge Disney fanatic and this movie never fails to make me cry when Mufasa dies. I don't know why I love it so much, but I've probably watched it a billion times at this point in my life. Movies with animals just get to me and I just love the story of a lion outcast who comes back to save his kingdom. Plus, the soundtrack in this movie is just incredible and way too catchy for its own good. Timon and Pumbaa are also my favourite duo probably ever. It's got everything from family, friendship, love, betrayal, death, and revenge. Hakuna Matata, I say.
Legally Blonde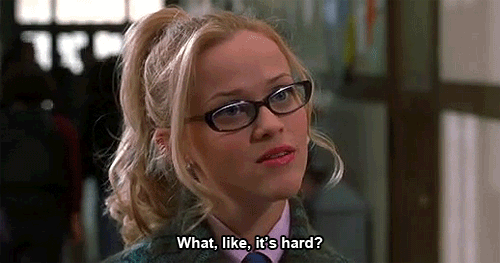 Malibu Barbie defies stereotypes and gets into Harvard to get her boyfriend back? Now that's what I call dedication. Elle Woods is fiercely loyal, never gives up, and always kicks butt while wearing the latest fashion trends. This movie just proves that there is nothing you can't do if you put your mind to it and that you should never let the world bring you down.
Harry Potter Franchise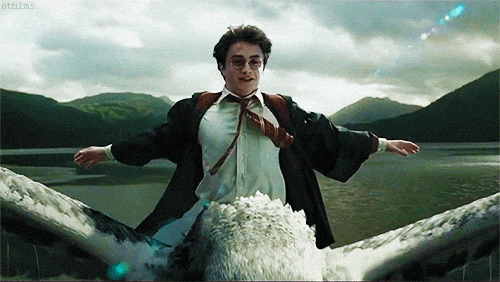 Obviously I couldn't leave out a single HP movie so I put the entire franchise because it is just pure GOLD. I grew up watching these movies and I still can't get enough of them. Who doesn't love a good Potterthon? I re-watch some–if not all–on a yearly basis and it still feels like I'm experiencing the magic for the first time.
Miss Congeniality
Sandra Bullock kills me every time I watch this! FBI-turned-beauty-queen storyline will get a yes from me every single time. Armed with her wit and sarcasm, she seriously kicks butt in this movie. I wish I could have a whole list dedicated to Sandra Bullock (hmm, maybe I should) because I think she's amazing.
White Chicks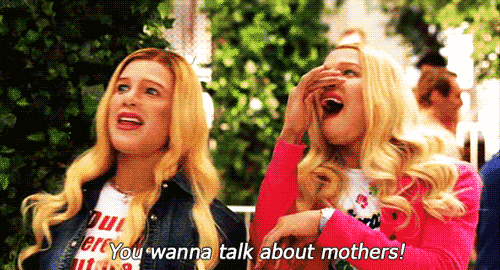 The Wayans brothers are comedic geniuses and this movie still cracks me up every time I watch it. It's super quotable and I watch it religiously several times a year because I just can't get enough of it. Again, undercover FBI movie, but i can't help myself! Obviously I have a thing for these types of movies and I'm not even mad at myself.
What are your favourite movies? let me know in the comments below!